For more information re: this candlelight vigil or to contact the students who have organized this vigil please contact sister Raquel Davis at raqdavis2011@yahoo.com
If you have organized a vigil or rally in your area please forward the information to sister Raquel. She is interested in organizing a vigil or rally in the Houston area(at her high school alma mater. She is encouraging others to do the same.(in our schools, churches,mosques,community centers,townhalls, etc)
FYI:
ColorofChange.org has launched a petition campaign re: the murder of Trayvon.
" The only thing necessary for the triumph [of evil] is for good men/women to do nothing"
<![if !vml]>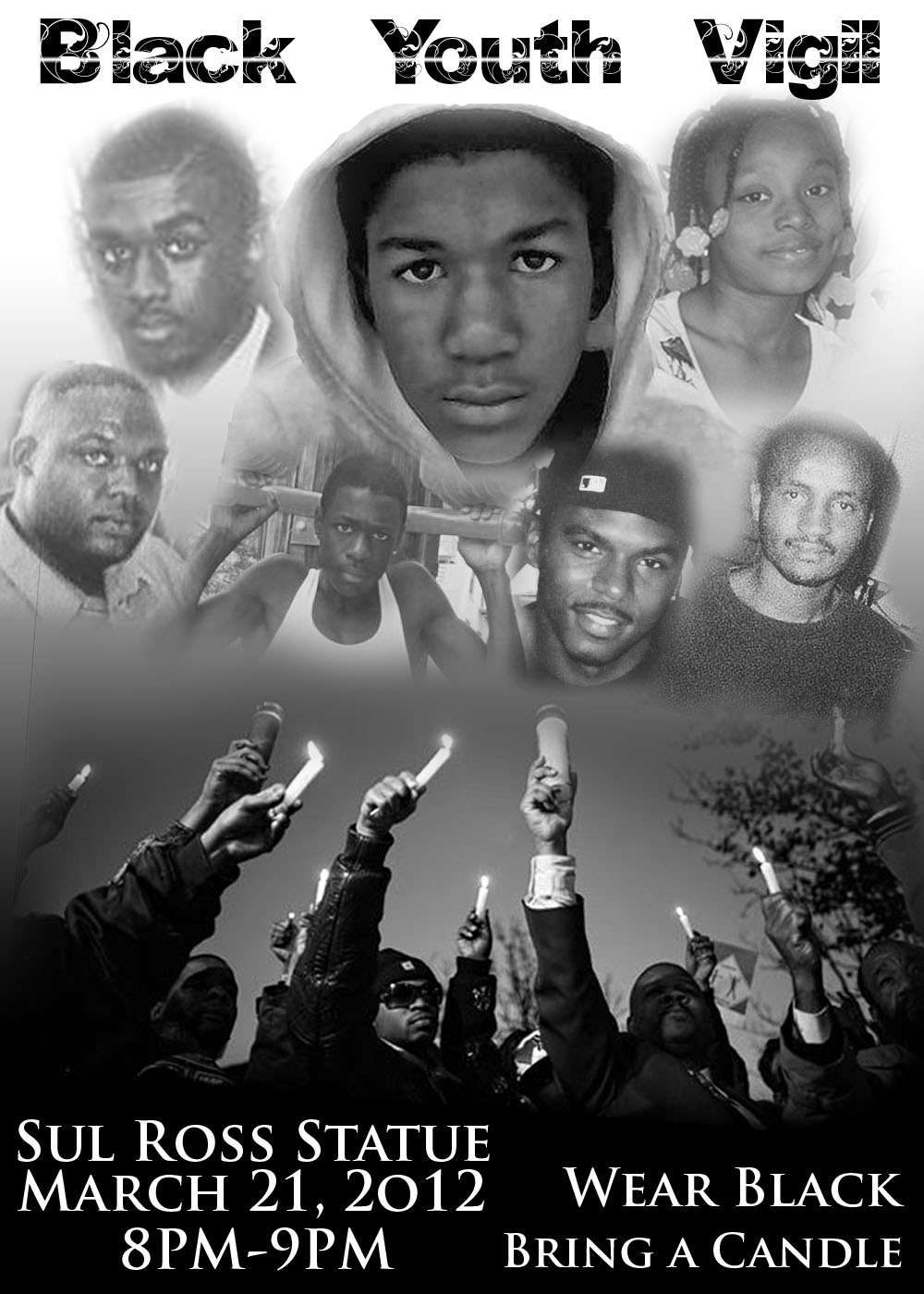 <![endif]>

Ubuntu,

Raquel Davis
<![if !vml]>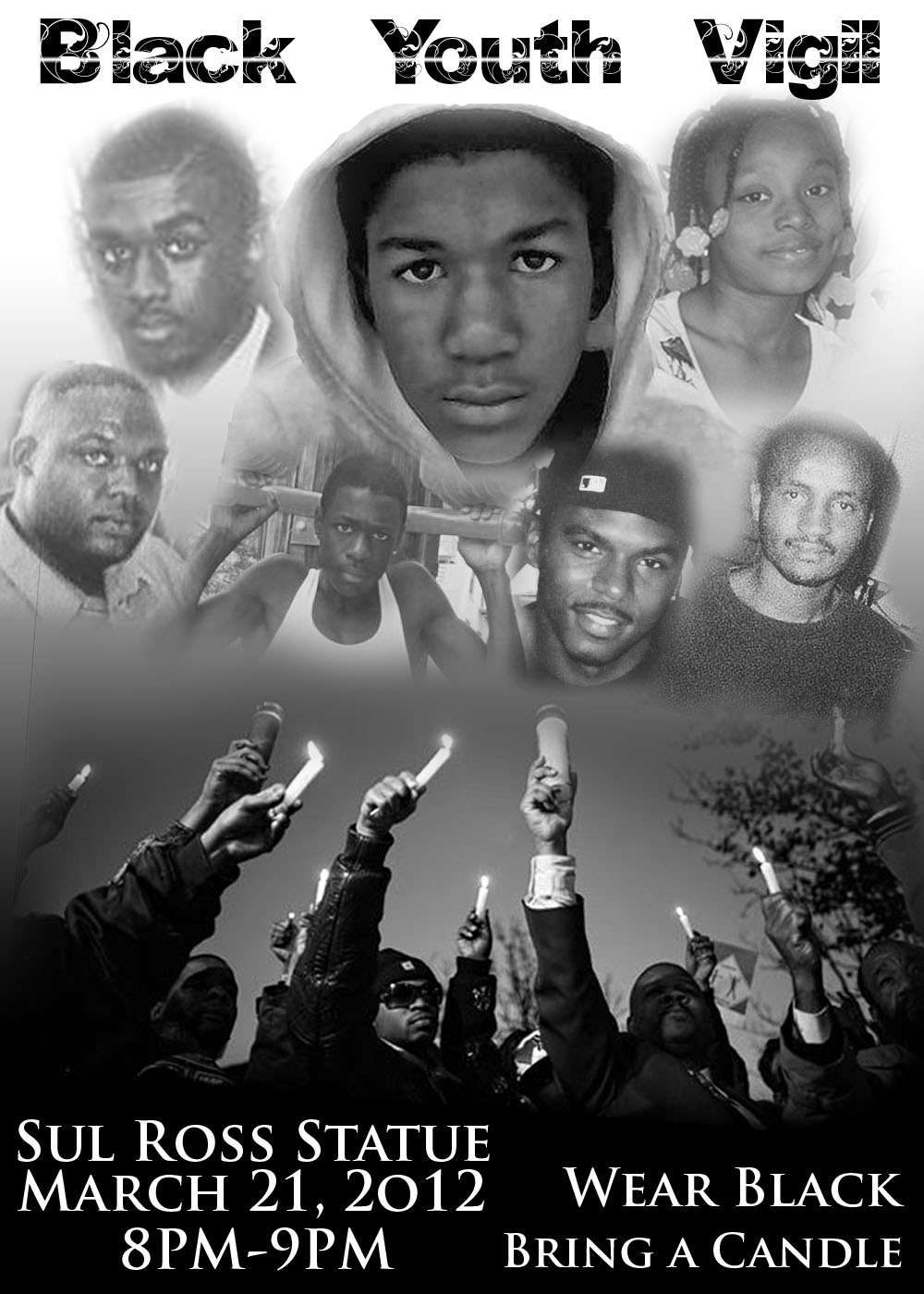 <![endif]>

Ubuntu,

Raquel Davis
<![if !vml]>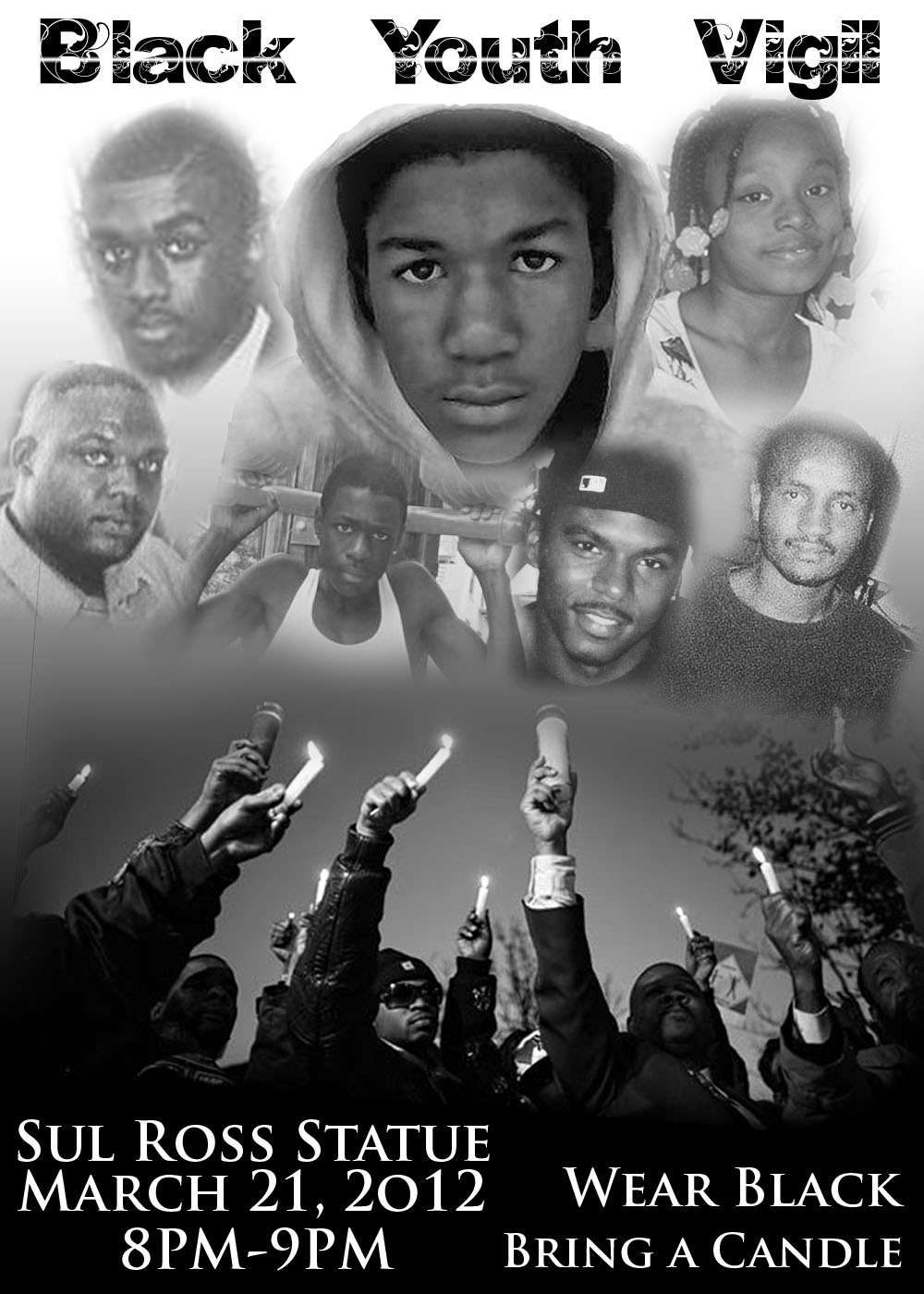 <![endif]><![if !vml]>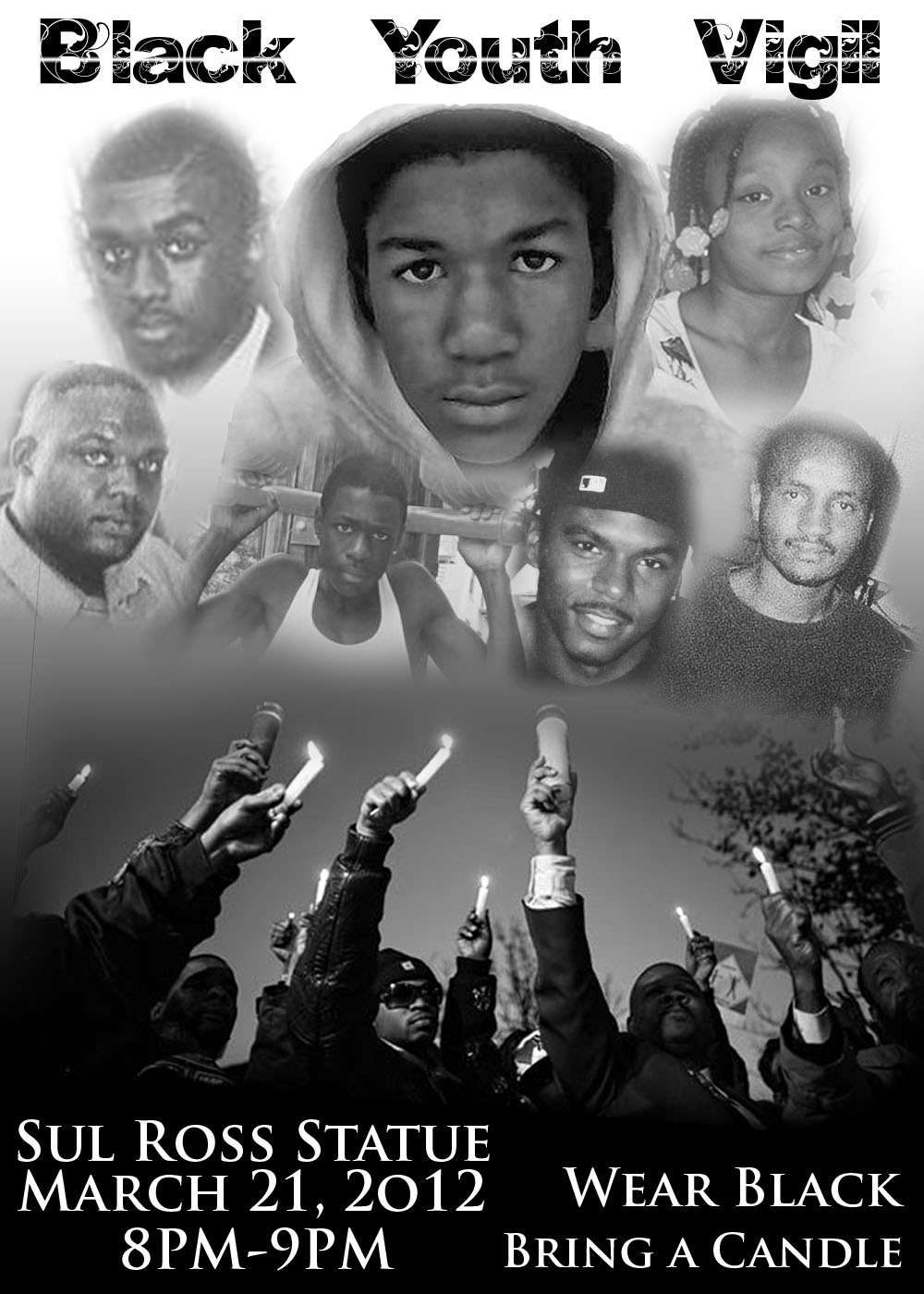 <![endif]>