BIRTHDAY PARTY
FOR POW SEKOU ODINGA!
FRIDAY, JUNE 22, 2012 • 6PM TO 11PM
MAYSLES CINEMA
343 Malcolm X Blvd. (betwn 127th & 128th Sts.), Harlem, NY
Sekou Odinga Defense Committee
718-512-5008 • sekouodingadefensecommittee@gmail.com
Save the Date for Leonard Peltier!
<![if !vml]>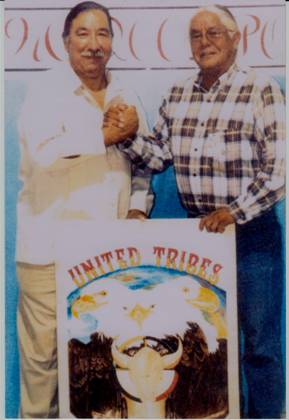 <![endif]>
Leonard Peltier & Len Foster
Saturday, June 23, 2012
2 pm to 5 pm
Update on Leonard Peltier
Film: Broken Rainbow
Broken Rainbow is a documentary film that presents a moving account of the forced relocation of 12,000 Navajo Native Americans from their ancestral homes in Arizona by the government. The Navajo were relocated to aid mining speculation in a process that began in the 1970s and continues to this day. The United States government claims that by moving the Navajo off the land, it is settling a long-standing dispute between the Navajo and Hopi Tribes. To the traditional Navajo and Hopi, there is no dispute.
The film is narrated by Martin Sheen. The title song was written by Laura Nyro, the theme music was composed by Paul Apodaca, with other original music by Rick Krizman and Fred Myrow. It won the Academy Award for Best Documentary Feature.
We can see why AIM is so necessary to defend traditional Native Americans. Leonard Peltier and other AIM warriors continue to fight for justice for Native Americans and an end to the theft and rape of the land.
The Brecht Forum, 451 West Street, NYC
Directions: A, C, E or L to 14th Street & 8th Ave, walk down 8th Ave. to Bethune, turn right, walk west to the River, turn left; 1, 2, 3 or 9 to 14th Street & 7th Ave, get off at south end of station, walk west on 12th Street to 8th Ave. left to Bethune, turn right, walk west to the River, turn left; PATH Train to Christopher Street north on Greenwich St to Bank Street, left to the river; #11 or #20 Bus to Abingdon Square, west on Bethune; #14A or #14D Bus to 8th Ave & 14th Street, walk down 8th Ave. and west on Bethune to the river; #8 Bus to 10th & West Streets,
Sponsors: NYC Chapter LPDOC, Native Resistance Network,
NYC Jericho Movement, ProLibertad
For more information: 646-429-2059
<![if !vml]>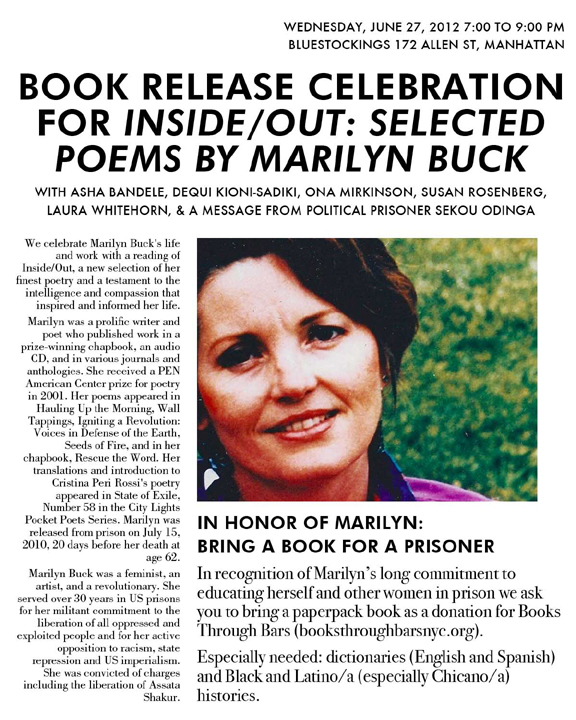 <![endif]>



--
SIGN THE JERICHO COINTELPRO PETITION!

Free All Political Prisoners!
nycjericho@gmail.com • www.jerichony.org
<![if !supportLineBreakNewLine]>
<![endif]>