<![if !vml]>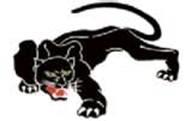 <![endif]>
ITS PANTHER

TIME AGAIN PLEASE COME EARLY (9:30 AM) APTTP!!
The
Southern California Chapter of the Black Panther
Party for Self-Defense
And
Black Panther Party
Invites All Comrades & Friends to the
Marvin Jackson Breakfast
The Second Sunday of Each Month @ 10:00 AM
Aunt Rosa Leeís
Mississippi Soul Food
2781 So. Western Ave. (Corner of 28th & Western)
Los Angeles, CA 90018
323) 733-0816
For More Info Call
(323) 294-8320 ask for: Freeman
Also we will honor the Spirit of Chief Little Bear our Native American Comrade in the struggle for all people, who passed last month.
PLEASE NOTE THAT THIS MONTH (MAY BREAKFAST) COMRADE BROTHER RONALD FREEMAN WILL BE JOINING US FROM THE BAY AREA. AS YOU KNOW HE HAS BEEN DIAGNOSED WITH A TERMINAL ILLNESS. LETíS CELEBRATE HIS LIFE AND COMMITMENT TO THE STRUGGLE WHILE HE IS STILL HERE WITH US!! NOT FLOWERS WHEN HE IS GONE BUT, A DIGNIFIED COLLECTION IN MAY FOR OUR COMRADE TO HELP HIM AND HIS FAMILY THROUGH THESE TRYING TIMES!!
APTTP
May 13, 2012(Tribute to our Motherís)
June10, 2012
July 08, 2012
August 12, 2012
(Black August: Honoring Captured & Fallen Comrades)
September 9, 2012
October 14, 2012
November 11, 2012
December 09, 2012(41st& Central-43 years later)
See YOU There!
The Breakfast Committee
<![if !vml]>

<![endif]>
Martin A. Gordon