4 THE LIBERATION OF KEMET
10 AUGUST 2008


FROM:
ACCESS HOLLYWOOD
MSNBC
TELEGRAPH.CO.UK
ABC NEWS


Self taught musician, Grammy winner
pioneering songwriter, and the voice of Chef on "South Park,"
Isaac Hayes has died.



<![if !vml]>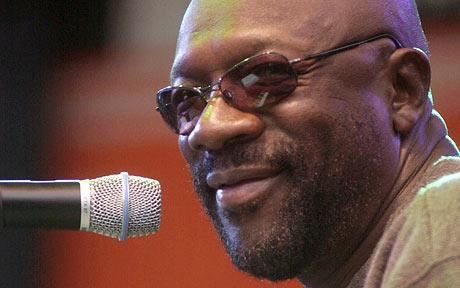 <![endif]>


ISAAC HAYES HAS DIED AT 65
http://www.accesshollywood.com/article/10774/updated-isaac-hayes-dead-at-65/
ISAAC HAYES: SOUL SENSATION AND THE VOICE OF 'SOUTH PART' CHARACTER CHEF, DEAD AT 65
http://www.telegraph.co.uk/news/newstopics/celebritynews/2536713/Isaac-Hayes-soul-sensation-and-The-Voice-Of-South-Park-Character-Chef-dead-At-65.html


PIONEER MUSICIAN ISAAC HAYES DIES AT 65
http://www.msnbc.msn.com/id/26125699/


--- --- --- --- --- ---



<![if !vml]><![endif]>
<![if !supportLineBreakNewLine]>
<![endif]>
HOLLYWOOD HEAVYWEIGHTS HAVE PAID TRIBUTE TO BERNIE MAC, WHO DIED OVE THE WEEKEND.
HE WAS 50 YEARS OF AGE.

http://www.abc.net.au/news/stories/2008/08/11/2330742.htm?section=entertainment

The actor and comedian died in a Chicago hospital after a bout with pneumonia.

Just days earlier, his publicist Danica Smith issued a statement saying Mac was "responding well to treatment".

"The world just got a little less funny," said George Clooney, who co-starred with Mac in the Ocean's trilogy of films.

"He will be dearly missed."

Echoing Clooney's sentiments, Ocean's star Brad Pitt said: "I lament the loss of a ferociously funny and hardcore family man.

"My thoughts are with [Mac's wife] Rhonda and their family."

"Losing him is like losing 12 people because he absolutely filled up any room he was in," said actor and comedian Chris Rock.

"I'm gonna miss the Mac Man."

Mac, whose real name was Bernard Jeffrey McCullough, had suffered from a chronic tissue inflammation called sarcoidosis, but went into remission in 2005.

Mac was best known for his TV comedy series The Bernie Mac Show, which ran for five seasons until 2006.

Along with the Ocean's capers, he appeared in movies such as Charlie's Angels: Full Throttle and Transformers.