i'm sending this out far and wide to ensure that people know "activist" Brandon Darby is an FBI informant. He was heavily involved in Post-Katrina activism and in Common Ground Relief in New Orleans. He recently wrote a letter to the social justice movement admitting to working with the FBI for the last 18 months (http://brandondarby.com/open-letter.html).Darby has admitted to wearing recording devices at planning meetings for theRepublican National Conventionand wearing a transmitter embedded in his belt during the convention. He is expected to testify on behalf of the government later this month in the trial of two Texas activists who were arrested at the RNC on charges of making and possessing Molotov cocktails.
From talking with people in the Bay Area i've realized that many people have not heard the news even though it has been in the NY Times, US News & World Report, Minneapolis Star Tribune, Democracy Now, etc. For useful links to first hand information on the subject visithttp://brandondarby.com/.
There is also a Call for Statements from Anyone Who Knew or Worked withBrandon Darby, FBI Informant and Provocateur(see email below). Your honest statements could be very helpful in the upcoming trial.

<![if !vml]>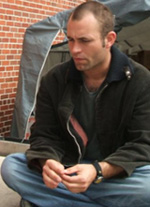 <![endif]>
natasha dedrick, in san francisco
former activist with Common Ground Relief and Bay to Gulf People's Pipeline
Call for Statements from Anyone Who Knew or Worked with
Brandon Darby, FBI Informant and Provocateur
Two young men, David McKay (22) and Bradley Crowder (23), are facing years in prison stemming from alleged activities associated with the Republican National Convention protests in St. Paul, MN.. A member of their affinity group, Brandon Darby, admits to being an FBI informant and is expected to be key witness in the upcoming trial on January 26th for David McKay. On January 8th, Bradley Crowder accepted a plea agreement offering a shorter sentence instead of risking 7 to 10 years if convicted during a trial.
Information presented to the judge that demonstrates Darby's history of suggesting, encouraging, or engaging in activities involving explosives, weapons, property destruction or violence is key to the defense of these young men. For David McKay, it could mean a finding of not guilty. For Bradley Crowder, the judge could be influence to exercise judiciary discretion for a shorter sentence.
Anyone who could, and is willing to testify as to their personal knowledge of Brandon Darby suggesting, encouraging, or engaging in any of the activities mentioned above would be a great help to the defense. Your honest testimony in service to the cause of justice for these two young men is not without possible legal risk to you however. If you believe that you have information that could contribute to their defense, Austin People's Legal Collective recommends that you seek council from a lawyer that represents your interest. David McKay's lawyer has arranged for such legal support in Minneapolis. Anyone with concerns about testifying should talk with Daniel Bresnahan who can be reached at work at 612-338-0070 or cell 612-309-8912.
If you or your community does not have a lawyer to consult locally, please also contact us at aplc@riseup.net, we will do what we can to provide you the support and information that you would need to navigate the legal system on their behalf.
The AustinPeoples Legal Collectivewill be collecting additional case histories and individual accounts regarding Darby's activities so that our activist communities engaged in political dissent can better understand and defend ourselves against the divisive and chilling affects of FBI informants and agents. The immediate priority, however, is to support anyone who can aid the cause of justice for David and Bradley.
The Austin People's Legal Collective