THIS SATURDAY!!!
Saturday, January 16th, 2010 - 3pm to 7pm
Martin Luther King, Jr. Labor Center, 1199 Union HQ
310 W. 43rd Street, bet. 8th & 9th Ave, New York, NY 10036
The Malcolm X Commemoration Committee
& 1199 SEIU Activists
hosts
The 14th Annual Dinner Tribute to the Families
of Political Prisoners & Prisoners of War
with keynote speakers: Professor James Small & Pam Africa
Ralph Poynter with Lynne Stewart updates & cultural presentations
PASSIN' IT ON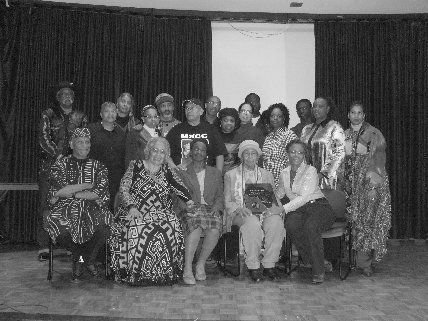 This Tribute allows our community to acknowledge the commitment and many sacrifices that our freedom fighters' and their families have made to our struggle for self-determination, freedom and justice.
Join us as we pay Tribute to our Freedom Fighters and their Families.
Donation: $40/advance reservations ~ $45/at the door ~ Validated Parking $10.
For reservations/more info contact:
Malcolm X Commemoration Committee
PO Box 380~122, Brooklyn, New York 11238
tel: 718-512-5008 ~ email: mxcc519@verizon.net
All proceeds to benefit political prisoners/prisoners of war represented at the Dinner.